Communication Suites
At Gastrognome we offer a range of ways to communicate, educate, and share information on a range of different subjects and levels. Both digital and in person we deliver lecturers, coordinate workshops, and facilitate discussions
Our Communication Suites consist of a series of lecturers, discussions and workshops relating to 4 key topics within that suite that impact on community health and wellbeing, now and in the future.
Qualitative
Photovoice
Street Phenomenology
Storytelling
Quantitative
How to ask the right questions:
Surveys
Questionnaires
Digital Data Collection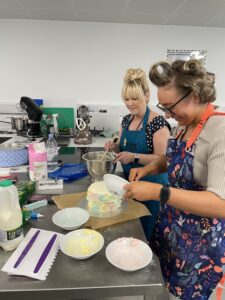 Class
Class. What's that got to do with food?
Bread and Class
Why we eat what we eat?
Class and Taste
Food
Access
Culture
Environmental Impact
People
Politics
Production
Waste
Food and Health
Health Inequalities relating to food
Physical Health/Mental Health
Health Beliefs
Equality and Diversity
A History of Sex and Gender

Media and Gender

Queer Theory

Global Sex, Power, and Gender
Food Allergy
Allergy and Effective Communication
Allergy Awareness and Food Labelling
Reducing the Risk in Early Life
Allergy or Intolerance
Food History
Food from The Beginning
Royal Feasting
The Spice Trade
Convenience Food
Food and Mood
How does food influence mood?
Cravings
Teenage years
Menopause
Hospitality
The Food Service Industry
Employee skills and knowledge
Service
The Menu
Making Menu's Healthier
Menu Efficiency
Events and Banqueting